We arrived  at about 1245 EST, they do not adjust for day light savings time, on the island of Grand Cayman (Kay-mahn)  which is 480 south of Florida and part of the Cayman Island chain. Grand Cayman is the largest of the Cayman Islands, the British Caribbean territory.
George Town, its capital, is home to the Cayman Islands National Museum, dedicated to Caymanian heritage, and the ruins of colonial-era Fort George. At the island's centre is the Mastic Reserve and Trail, a footpath through old-growth forest, sheltering a wide variety of native plants
and animals.
The first day was low key but not without its challenges.  Jim brother and his wife Tamara rented the car and we made two trips to the condo with luggage and passengers. Jim and Tamara are staying in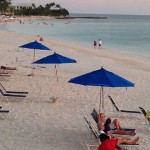 the unit above us, so we carried their bags upstairs and punched in the access code and entered the unit, surprise there was a woman played out on the sofa claiming she had the unit until Sunday!  After a few phone calls and some planning for a contingency plan the woman was told that she must leave the apartment  by the manager. Several hours passed while the woman cleans the apartment, did the laundry and tidied up.
We decided to go for a late lunch to Michael's restaurant while this all took place.
Ryan and Kelli arrived about 6:30 pm their flight was delayed in Houston.
For dinner it was off to Coconut Joe's, Drinks were two for $12 so the umbrella drinks were had by all.  We then walled back to the condo and turned in after a day of travel, fun, booze and food.