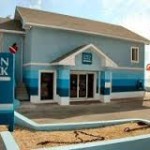 Up early today, lite breakfast in condo and off to Eden Rock for more snorkeling just south of Seven Mile Beach and approximately 46-feet below the surface are Eden Rock and Devil's Grotto, two of the most popular diving spots on Grand
Cayman. Both are boggling, wonderful mazes filled with tarpon, silversides, parrotfish and barracuda, and they should be enjoyable
swims for both beginner and intermediate snorkelers. We even saw squid swimming by and turtles.
After snorkeling back to the condo and off to lunch at the Sunshine Grill. The Sunshine Grill has been the recipient of many local accolades, including multiple wins at Taste of Cayman for our fish tacos. Our burgers have been voted Best Burger for the past three
years by BestofCayman.com. Les Standiford, the critically acclaimed author, recently commented: "The restaurant's hamburger is the best I have ever had…If Andy Warhol were to have painted a hamburger, it would have (or should have) looked like yours. And as for the taste…simply heavenly!"  They have been award twice for the best fish tacos in the Grand Cayman. Both Pat and I decided to have the Island Combo so we could try the Fisk Taco, the slider and the Sunshine Scramble which is a mix of french fries, sweet potato fries, and tempura jalapeños, mushrooms and onion straws – EXCELLENT and the taco were outstanding, the slider cooked to correct temperature.  The staff friendly and attentive without being in your face.  The finally – a miniature ice cream cone of chocolate and hazelnut soft-serve.  I would eat the remainder of our lunches there if we could.
Tonights cocktail was Orange-Pineapple with Golden Rum.
We decided to try the wood fired pizza at Cimboco which we have seen several time while eating there, its also an easy walk.  The crust was very good, thin and crisp, but we have had better, although not in the Caymans.